'We strongly encourage firms and senior management to continue to focus on their conduct and culture and to ensure that good practice becomes embedded throughout their firm' The FCA 5 Conduct Questions April 2018.
The Retail Distribution Review (RDR) (for those who remember that far back) did some decent work on raising the bar for individual professional growth but not necessarily where firm's professional practice is concerned.
This is one reason why there is now a hard regulatory focus on the firm professional development and how they are identifying, assessing and implementing constructive culture and good conduct across the business.
This is important as good conduct isn't just about stopping misselling, it is about competitive advantage. Good conduct can lead to lower compliance/PI high client engagement which is attractive for business profits and their sustainability. It also makes firms more attractive for sale and allows networks or aggregators to assess which firms are most attractive or not as the case maybe.
Today's announcement that the Barclays CE has been fined £600K for his conduct around whistleblowing, illustrates the FCA have teeth where poor conduct is concerned.
Last month The FCA also published their response paper to the '5 Conduct Questions' programme launched in 2015 where the objective was to prompt and support internal programmes for improving conduct in a systematic manner so firms can self-challenge and benchmark across the industry. The questions focus on:
1. Identification of conduct risks
2. Empower individuals accountability to manage business conduct
3. Mechanisms to improve conduct
4. Board/Senior management strategic oversight
5. Assess activities that could undermine good conduct
In their findings The FCA showcase how firms can improve conduct and reap the benefits:
· Introduce front line roles such as Chief Conduct Officer
· Conducting front to back or end to end risk reviews
· Basing remuneration, performance, promotion on social as well as financial achievements e.g. client , satisfaction or focus on long-term change
· Integrate training and competence to the high level of conduct required
· Highly visible board and top-down, bottom-up conduct review activities
#RegTech is also a solution for firms to employ and if you click on our video you can see how Model Office AI-Driven platform supports firms good conduct and cultural growth.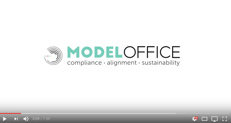 So the issue is, if firms take a universal view of how the regulations affect their business and build a balanced scorecard across the business then they can begin to see a theme emerging for accountability and risk management. MiFID II, The General Data Protection Regulation (GDPR) The Senior Managers and Certification Regime (SM&CR) all point to high business accountability for treating customers fairly, knowing their customers intimately, suitability in meeting their needs and ensuring the right people are in the right place with the right roles.
No longer can businesses afford to take a silo and checklist view for regulatory impact. The key now is, if firms do not focus intently on conduct and culture they risk falling behind their peers, losing clients and potentially paying hefty fines or time spent at her majesty's pleasure….
Please click the below icon link to MO®'s platform and learn more about MO® today..
---